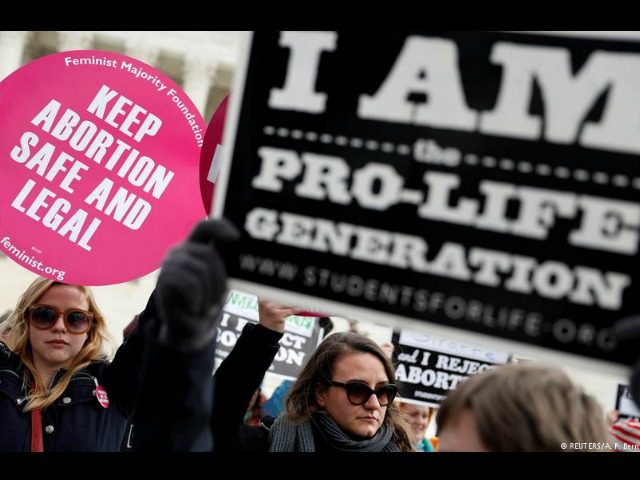 Twitter has blocked Rep. Marsha Blackburn's Senate campaign ad that praises her work as chairwoman of the House Select Panel investigating fetal tissue trafficking, yet it continues to allow Planned Parenthood to advertise abortion.
As Breitbart News is reporting, Blackburn, who is running for the U.S. Senate seat of retiring Tennessee Sen. Bob Corker, states in her ad that she "stopped the sale of baby body parts," a reference to the fact that she chaired the House panel.
According to the Associated Press, a Twitter representative told Blackburn's vendors the statement was "deemed an inflammatory statement that is likely to evoke a strong negative reaction."
Twitter reportedly said the Blackburn campaign would have to remove the statement if they wished the video to run in the ad.
In late December of 2016, the House Select Panel made 15 criminal and regulatory referrals of abortion clinics and fetal tissue procurement companies to federal, state, and local authorities for further investigation into possible violations of the law. The referrals were made following the release of undercover videos that exposed the alleged profiteering of Planned Parenthood and its partners in the biomedical procurement industry from the sale of the body parts of aborted babies.
In June, Breitbart News reported Twitter was allowing abortion chain Planned Parenthood to advertise abortion on its platform while it also suppressed pro-life organization Live Action's ads, referring to its pro-life messages and photos of ultrasounds of babies in the womb as "offensive" and "inflammatory."
Planned Parenthood's allies at @Twitter are BLOCKING ads about why @PPactshould be defunded. Media shouldn't suppress facts. #DefundPPpic.twitter.com/bNGYmvJbJ2

— Lila Rose (@LilaGraceRose) June 27, 2017
Live Action reported:
While Planned Parenthood is allowed to advertise on Twitter, the social media company has suppressed Live Action's ads, calling our pro-life messages offensive and inflammatory. What exactly is Twitter calling so offensive and inflammatory? Tweeting a picture of a child developing in the womb and saying that we believe in the right to life. Or tweeting ultrasound images, like the ones that most expectant moms hang on their refrigerator doors.

Planned Parenthood is apparently permitted to use Twitter to announce that a woman has a right to an abortion, but a pro-life organization's tweet that an unborn baby has a right to life is "inflammatory." While Twitter did not censor individual tweets by Live Action, it prohibited the group's ability to advertise its content until all tweets found to be "offensive" were deleted.

Live Action added:

Twitter has told us that we must delete:

all of our tweets calling for the end of taxpayer funding for Planned Parenthood,
all of our tweets of our undercover investigations into Planned Parenthood, and
any ultrasound images of preborn children.

Twitter states its policy regarding hate content, sensitive topics, and violence:

What's the policy?

Twitter prohibits the promotion of hate content, sensitive topics, and violence globally.

What products or services are subject to this policy?

This policy applies, but is not limited, to:

Hate speech or advocacy against an individual, organization or protected group based on race, ethnicity, national origin, color, religion, disability, age, sex, sexual orientation, gender identity, veteran status or other protected status.
Violence or threats of violence against people or animals
Glorification of self-harm or related content
Organizations or individuals associated with promoting hate, criminal, or terrorist-related content
Inflammatory content which is likely to evoke a strong negative reaction or cause harm.
Offensive, vulgar, abusive or obscene content

Blackburn tweeted to her supporters, urging them to repost her campaign video and join her in "standing up to Silicon Valley," reports AP.

http://www.breitbart.com/big-government/2017/10/10/twitter-allows-abortion-ads-blocks-pro-life-messages-inflammatory-offensive/
Comments
comments