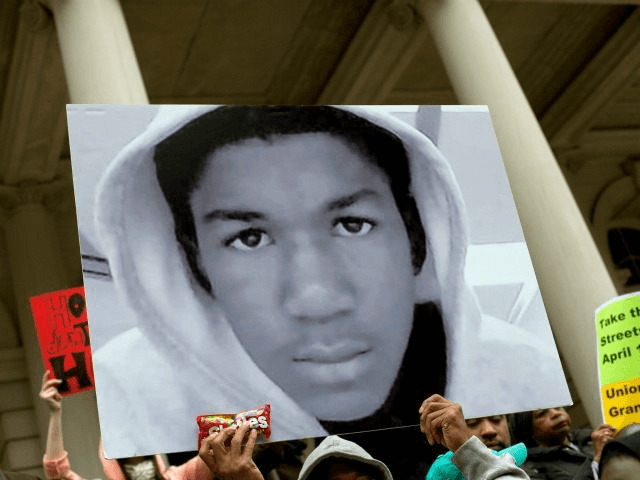 NFL players will pay tribute to the cause of their choice this weekend, through the league's "My Cause, My Cleats" campaign.
Most will wear cleats honoring organizations that fight cancer, or promote literacy. Others, will dedicate their footwear to messages far more personal.
Colts LB Anthony Walker will wear a pair of cleats honoring Trayvon Martin, the Miami teenager killed in an altercation with neighborhood watchman George Zimmer in February of 2012:
Decided To Honor & Support #TrayvonMartinFoundation For Week 13 #MyCauseMyCleats . North Dade Bulldogs Forever ❗️ pic.twitter.com/hVsbvbJkz1

— Anthony Walker Jr. (@__AWalkJr) November 29, 2017
Walker, a Miami native, says the cleats will support the Trayvon Martin Foundation. According to TMZ Sports, "The cleats were made by sneaker artist Desmond Jones (aka Skilz)…"
The Colts will play the Jaguars in Jacksonville on Sunday, be sure not to watch.
http://www.breitbart.com/sports/2017/12/01/colts-lb-anthony-walker-honor-trayvon-martin-custom-cleats/
Comments
comments