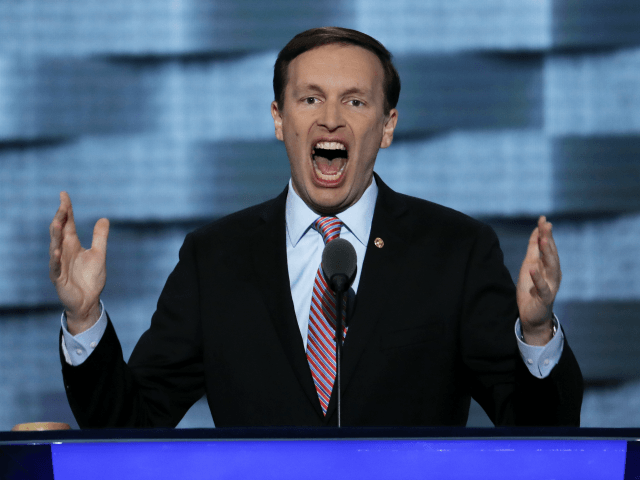 Sen. Chris Murphy Catching Flies
Pres. Trump nominated Judge Brett Kavanaugh to the Supreme Court of the United States (SCOTUS) on Monday night and Sen. Chris Murphy (D-CT) responded by calling him a "Second Amendment radical."
Murphy tweeted:
Brett Kavanaugh is a true Second Amendment radical. He believes assault weapon bans are unconstitutional, a position way out of the judicial mainstream, far to the right of even late Justice Scalia.
Ironically, on December 8, 2015, Justices Clarence Thomas dissented SCOTUS' refusal to hear a challenge to Highland Park, Illinois, "assault weapons" ban, contending that the commonly-owned rifles meet the threshold for Second Amendment protections. His dissent was joined by Justice Antonin Scalia.
The New York Times quoted Thomas: "Roughly five million Americans own AR-style semiautomatic rifles. The overwhelming majority of citizens who own and use such rifles do so for lawful purposes, including self-defense and target shooting. Under our precedents, that is all that is needed for citizens to have a right under the Second Amendment to keep such weapons."
Again, Scalia joined Thomas in dissent.
On May 20, 2018, Breitbart News reported that Sen. Murphy called for an "assault weapons" ban in reaction to the May 18 Sante Fe High School shooting. The attacker in that incident used a revolver and a shotgun.
https://www.breitbart.com/big-government/2018/07/09/sen-chris-murphy-brett-kavanaugh-is-a-second-amendment-radical/
Comments
comments