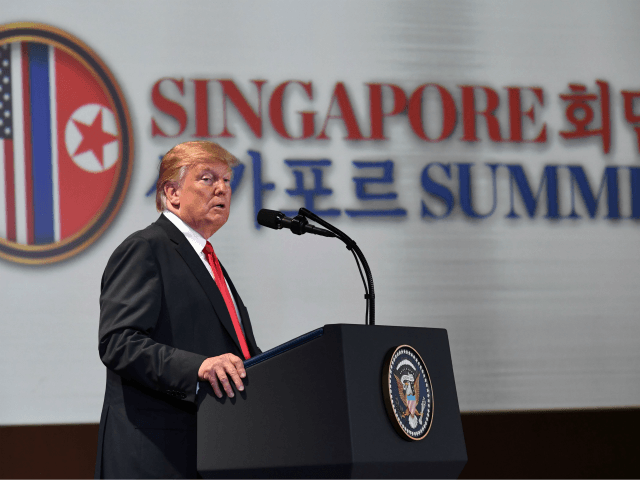 President Donald Trump confirmed that he agreed to stop the United States from conducting joint military exercises with South Korea. The offer came during his meeting on Tuesday with Kim Jong-un in Singapore.
"We will stop the war games which will save us a tremendous amount of money," Trump said, adding that the United States would be saving a "tremendous amount of money" by doing so.
The president made his remarks in a press conference with reporters in Singapore after the nearly five-hour summit with the North Korean dictator.
"It is very provocative," he added.
Trump said that bringing warplanes a six-hour flight from a US military base in Guam was too expensive.
"I think it's something they very much appreciated," he said.
The president said that the number of United States troops would remain in North Korea, even though he campaigned on the idea of bringing them home.
"I would like to be able to bring them back home," he said. "That's not part of the equation. At some point, I hope it would be."
Trump said that the United States would work to verify that Kim was fulfilling his promise to denuclearize his country.
"It will be verified," he said. "We will be verifying."
http://www.breitbart.com/big-government/2018/06/12/donald-trump-united-states-will-be-stopping-war-games-with-south-korea/
Comments
comments