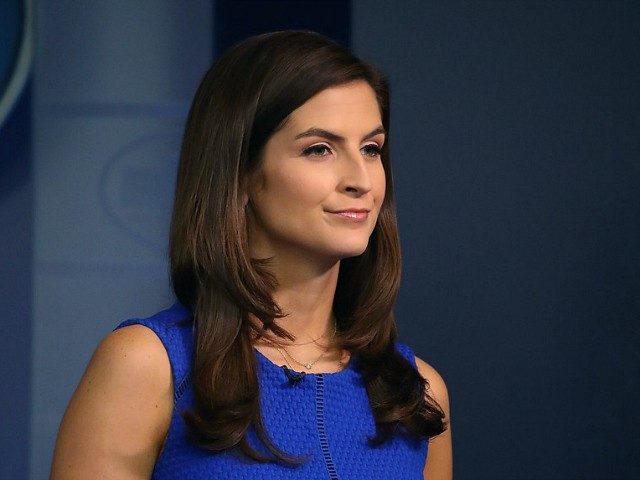 The Log Cabin Republicans are calling out CNN White House reporter Kaitlan Collins for some anti-gay tweets she posted in 2011.
The pro-gay Republican group shed light on the tweets Sunday evening, particularly highlighting a July 20, 2011, post in which Collins replied to a tweet using the word "fag" and another post from June 8 of that year saying, "Idk if I wanna room with a lesbian":
Collins apologized for her "ignorant" and "immature" remarks Sunday evening shortly after the posts surfaced, defending what she said was just "a few tweets to my friends":
The tweets, and her apology, caused a backlash among several Republicans who say CNN is hypocritical for not calling out its reporter over her past tweets while hammering President Donald Trump on past comments from years ago:
The 26-year-old reporter, who used to work at the Daily Caller before becoming a White House correspondent for CNN in 2017, was also in the news this week when she askedPresident Trump a question about Supreme Court Justice Brett Kavanaugh at a press conference about trade.
Despite the backlash from Republicans, several people — including at least one CNN employee — backed Collins up.
Matt Dornic, CNN Worldwide's vice president of communications and digital partnerships who is also openly gay, tweeted Sunday evening that he was "disappointed" at her past tweets but said the posts do not represent "her feelings towards the LGBTQ community" and called her a "proud friend":
Other media and entertainment figures also defended Collins:
It is unclear whether Collins would face disciplinary action for her tweets from 2011, which were posted when she was a college student. Breitbart News has reached out to CNN for further comment.
https://www.breitbart.com/big-journalism/2018/10/07/log-cabin-republicans-call-put-cnns-kaitlan-collins-anti-gay-tweets/
Comments
comments