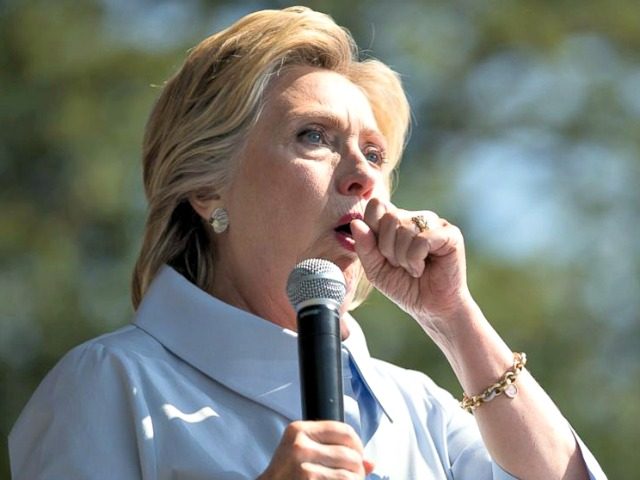 Former Secretary of State Hillary Clinton experienced a coughing spell while touring the University of Oxford ahead of an event honoring former first lady Eleanor Roosevelt.
Clinton delivered a speech before Mansfield College's Bonavero Institute in commemoration of Roosevelt's role in drafting the Universal Declaration of Human Rights and was awarded an honorary degree from the school. While on a tour of Mansfield College, Clinton was spotted repeatedly using her fist to cover her mouth as she coughed her way through a conversation with Helena Kennedy, the university's former principal.
Further, the ceremony included the unveiling of a statue of Roosevelt, which was attended by the former first lady's granddaughter Tracy Roosevelt.
Later Monday, Clinton participated in a discussion with Kennedy on the milestone document's 70th anniversary.
According to the Oxford Mail, Clinton is scheduled to deliver a speech on the "rise of illiberalism"
Clinton's coughing fits were a staple of the former Democrat presidential nominee's speeches during the 2016 campaign.
https://www.breitbart.com/big-government/2018/10/08/hillary-clinton-suffers-coughing-fit-at-oxford-university/
Comments
comments