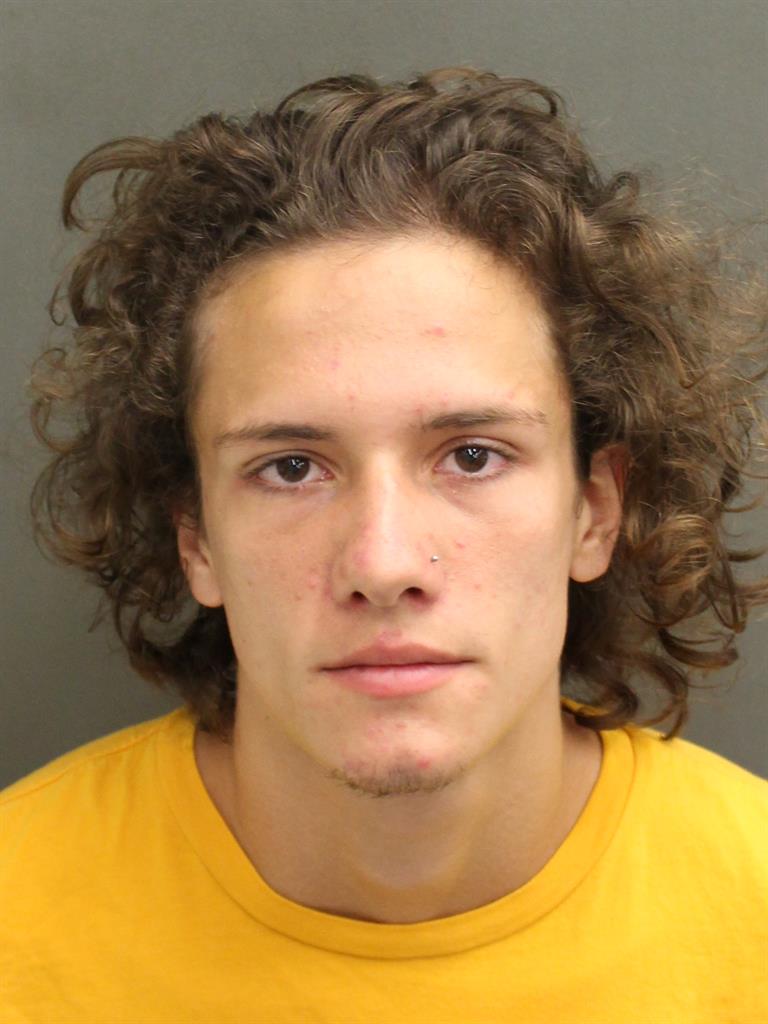 Cameron Carew, a 19-year old University of Central Florida (UCF) student has been charged with raping a woman in his apartment when she was drunk, and unable to consent. Carew was also the Director of Outreach for the College Democrats at his university.
According to a police report, Carew was drinking and watching YouTube videos with his roommate and the victim on July 16th. The three of them later smoked marijuana on the apartment's balcony, causing the victim to begin to black out.
It was at that time that Carew brought her into his bedroom, and performed sexual acts on her as she was unable to respond due to her intoxication.
The College Democrats at UCF claim he hasn't been affiliated with them for some months, according to a statement from their Vice President Sofia Garduno.
"We, as an organization, have not associated with him for some months now," Garduno said. "We do not condone his actions in the slightest and would like for his actions to not be associated with the organization. We are going to be updating our info to ensure it reflects we have severed ties with him in an effort to provide a safer environment for our members."
But while they claim they haven't been affiliated with him for "some months," an archive of their website shows that he was listed on their website in mid-August, a month after the alleged rape.
And according to local reporter Bob Hazen, they didn't remove his name from their website until October 9th, three months after the rape, and a week after it was reported to police on October 2nd.
Even if their distancing "some months" ago is true, Carew has a long history of violent posts online that were uncovered in the wake of his charges.
A Twitter account that appears to belong to Carew shows him calling for violence on what he believes are "Nazis," while at the same time supporting Democrats and pushing far-left anti-ICE rhetoric.
If it's okay to deny millions of people health insurance, then it's okay to punch nazis. https://t.co/oA6jMEZIHZ

— CarewCameron (@CarewCameron) February 9, 2017

Bullshit. https://t.co/y7YuefL6PO

— CarewCameron (@CarewCameron) November 1, 2017

And I believe that a few of them don't even have a Republican opponent in the general!  https://t.co/9K5qs052J1

— CarewCameron (@CarewCameron) May 16, 2018

This isn't the first time the College Democrats at UCF have been in the spotlight for negative reasons.

Just last month they caught flak for ditching an event to memorialize 9/11 victims so they could participate in a training run by a group founded by David Hogg.

It is for that reason that those familiar with the group weren't overly surprised they are caught up in scandal yet again.

Jacob Engels, who runs the local news site Central Florida Post blasted the College Democrats at UCF for appearing to maintain affiliation with Carew after the rape occurred.

"Why is it that liberal men possess a proclivity for rape and violence?" Engels stated. "It's disturbing that the College Democrats allowed this deviant to maintain his position of leadership after the rape occurred. I'll hold my breath for the #MeToo protests."

Engels also encouraged the University to conduct mental health checks on the members of the College Democrats, citing their recent scandals, saying:

"They didn't respect 9/11 and allowed a rapist to be the face of their organization… campus health should conduct a mental health check on their members."

Big League Politics will continue to track this story and update it accordingly.

https://www.teaparty.org/college-democrat-leader-charged-raping-woman-328028/
Comments
comments